Your local GRP fibreglass roofers
Armaroof have been installing GRP fibreglass roofs for more than 25 years now. Our team members will professionally install your fibreglass flat roof using high-quality materials to your specifications. We take pride in the great reputation we have built and we always put our customers first. We also offer swimming pool installation services at competitive prices.
GRP fibreglass flat roofing
Fibreglass flat roofs offer long-lasting results that can withstand all types of weather. If you are looking for a roofing solution that is maintenance-free and durable, GRP fibreglass is the right option for you.
We take pride in our reputation with our customers. We take the time to discuss the process with you so that you are fully informed before we proceed with any work. To find out more about our installation process click here.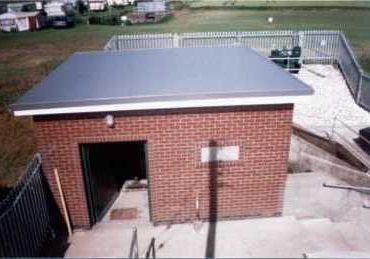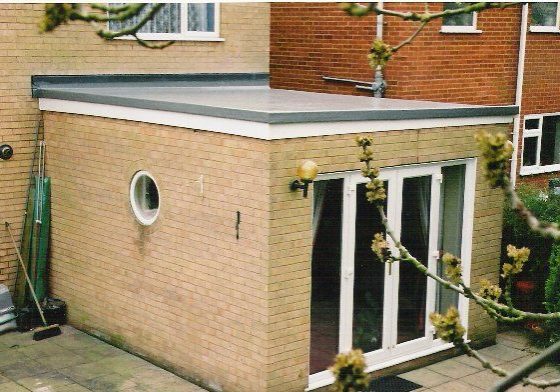 Benefits of fibreglass flat roofs:
Resistant to temperature changes
The existing flat roof materials are stripped off and cleared from the site. i.e. vegetation, stones, asphalt, felt and chipboard. Bitumen would have been stuck to the chipboard leaving board surfaces useless.

Timbers are checked for rot and correct falls

The area is re-decked using BBA-approved sterling board screwed into the timbers.

Pre-formed machine-made GRP trims are fitted around the edges of the roof to ensure the water is displaced correctly.
The GRP fibreglass system is then fitted to the boards as a wet form (a layer of resin, a layer of glass fibre matting and then another layer of resin). It is then left to dry or go off due to the chemical reaction of the catalyst or hardener. This will only take a few minutes. No heat or flame torches are used. The system is now literally stuck to the boards.

The system is finished with a polyester flow coat. This is a robust hard wearing durable top coat which can be pigmented to many different colours.